ACTEON Dental Podcast Series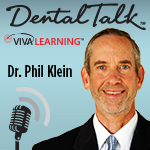 Series: ACTEON Welcome to the ACTEON series of VivaPodcasts. Top KOLs will address clinical techniques, new products and the latest research and development at ACTEON.
---
All Episodes:
Ultrasonic Bone Surgery Utilizing Piezotome CUBE technology
CE Credits: 0 CEU
Release Date: 6/26/2019
Dental podcast hosted by Dr. Phil Klein: Thanks for joining us for this Viva Podcast. Today we'll be discussing the uses and benefits of ultrasonic bone surgery, specicially Piezotome CUBE technology from ACTEON. Our guest is Chip Vagnoni who manages Equipment and Pharma for ACTEON North America. This includes ultrasonic scalers, ultrasonic bone surgery devices, curing lights, gingival retraction paste, and hemostatic gel. He also directs all of the marketing relationships with dealer and trade partners as well as key opinion leader relationships. Chip has been with ACTEON North America for over 10 years.